Quality • Skill • Integrity
Building on a century of experience.
Lippert Bros., Inc. Builds History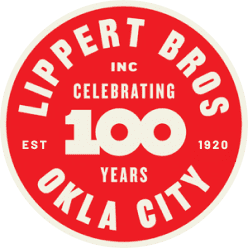 For the last 100 years, Lippert Bros., Inc. has consistently delivered quality general contracting, construction management and design-build services to hundreds of satisfied clients. We've worked tirelessly for 100 years to build a successful company on the foundation of quality, skill and integrity.
We set an example for the rest of the industry we will also uphold for the next century.
Learn more about our history and how it shapes the future
Address
Intersection of Tyler & Willis, Stillwater, OK
Contract Amount
$6-8 Million
Owner
Oklahoma State University
Project Completion
January 2015
Architect
FSB Architects & Engineers
A reputation of excellence
EXPERT CRAFTSMANSHIP    QUALITY MATERIALS   EXPERIENCED PERSONNEL
EXPERT CRAFTSMANSHIP    QUALITY MATERIALS   EXPERIENCED PERSONNEL
EXPERT CRAFTSMANSHIP    QUALITY MATERIALS   EXPERIENCED PERSONNEL
EXPERT CRAFTSMANSHIP    QUALITY MATERIALS   EXPERIENCED PERSONNEL